No breeze, no aircon, no relief. Working (even indoors) during a heatwave is hard on everybody. Either you love the hot weather and you want to be outdoors in it, or you hate it and just want to feel cooler again. Concentration is more difficult, tempers can start to fray and it can be difficult to keep an even keel. It's even worse if your uniform is sticking to you and making things feel even hotter!
Stay Hydrated:
Drinking cool drinks can help you cool down in a warm environment. During hotter weather, we do need to take on a bit more liquid than usual, as anyone who has spent an afternoon sweating in a sticky office or surgery will attest. Staying hydrated gives your body a chance to cool down and helps you stop overheating.
Some great drinks to sip to help you cool down
water,
coconut water
iced tea
iced coffee.
Liquid-Rich Lunch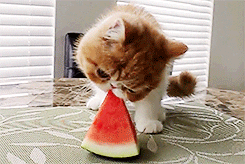 No, not alcohol, which will dehydrate you! Another great way to stay cool and hydrated on a hot day is to eat some water-rich foods. A cucumber salad is a nice choice, or try some fruit like a big slice of tasty watermelon! Keep it in the fridge for an even more refreshing treat.
Desk or Stand Fan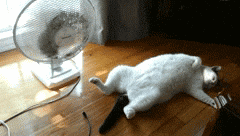 Get the air moving near your workspace with a desk fan or standing fan. Even if it's just blowing the hot air around, it still helps you feel cooler!
Create a Breeze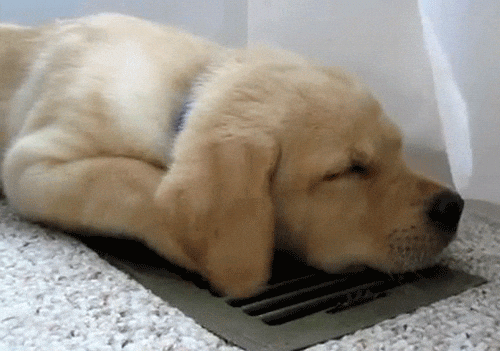 Opening a single window won't do a huge amount for air circulation. The best way to really get a breeze moving through an office is to open a couple of doors or windows that are set opposite or at an angle to each other. The cross-breeze is guaranteed to make the room feel cooler.
Wear the coolest scrubs in town
Happythreads will always recommend the Koi Lite range to help you get through the warmer weather. Designed with a high-tech polyester dobby stretch, the fabric is light, cool and moisture-wicking to keep you cool and dry as you go about your day. It's also extremely easy to care for, so you can just pop it in the wash when you get home, shake it out, hang it up, and it should be ready to take you back to work next day.
Try the new Koi Lite Skye Top which is so simple in style, but looks fantastic, or add some glamour with a two-tone Koi Lite Reform Top which comes in a growing range of shades. For the gents, it's all about the Koi Lite Force Top. If you ever have any questions about which brand or style is right for you, please get in touch with us to ask whatever you need. We'll be delighted to help (even if we're dreaming of cool breezes and ice-cream!)